Ethanol Fireplace: Automatic, Smart & Remote Controlled
Automatic Bioethanol Fireplace: a new Smart Design Generation
An AFIRE electronic and remote controlled ethanol fireplace with automatic ignition and safety detectors is more innovative and is smarter than all the others. Make no mistake, AFIRE bio fireplaces are bring together both technology and design. Traditional wood or gas rustic fireplaces tend to disappear to make way for a new generation of exclusive items: wall mounted fireplace, table fireplace, free standing fireplace, bio fireplace embedded into the floor or in furniture, modern and design double sided ethanol fireplace, corner fireplace, luxury fireplace TV set…
AFIRE's high quality collection "smart ethanol fireplace with remote control" bring meaning and well-being. Fireplaces are elegant, refined, and contribute to the decoration of indoor spaces in complete freedom (installing pipe exhaust fumes is not necessary). To create this magic of fire, just press the remote control, and ignition is done automatically and in complete safety…
" Simplicity is the ultimate sophistication " Leonardo da Vinci
AFIRE the magic of fire
"Close your eyes, make a wish
And blow out the candlelight
For tonight is just your night
We're gonna celebrate all through the night
Pour the wine, light the fire…"
EDMONDS, KENNETH
Simple, Secure & Smart Ethanol Fireplace
AFIRE is a reference in terms of the comfort and ease of use of fire. Everything has been done to favor an easy use of your remote controlled bio ethanol fireplace. There is no installation work and no maintenance. AFIRE fire spaces have been designed so that, with the simple push of a button, you can turn the flames on or off automatically.
To allow you to enjoy the pleasure of fire in complete peace of mind, AFIRE automatic smart fireplaces are equipped with all existing active electronic security measures. The unit cannot be started, or will be stopped automatically in case of defect or abnormal operation. With controlled filling, CO² sensors, heat detectors, and other measures, AFIRE's advantaged technology has enabled the creation of perfectly secure bio burners.
Modern Tech Bio Fireplace
Contemporary fire spaces are becoming increasingly high tech and urbanized, with prominent examples such as the TV ethanol fireplace combination that is becoming increasingly prevalent in all household decors. Current electronic bio fireplaces are connected (they can be connected to any home automation application and operated with a smartphone) and are very easy to use in everyday life.
The use of bio-tech in fire is no longer a trend, but a new way of life. AFIRE's ecological intelligent fireplaces are part of these new "Green Products": they burn bioethanol, a clean, renewable energy that emits neither smoke, nor smell. They are really smart fireplaces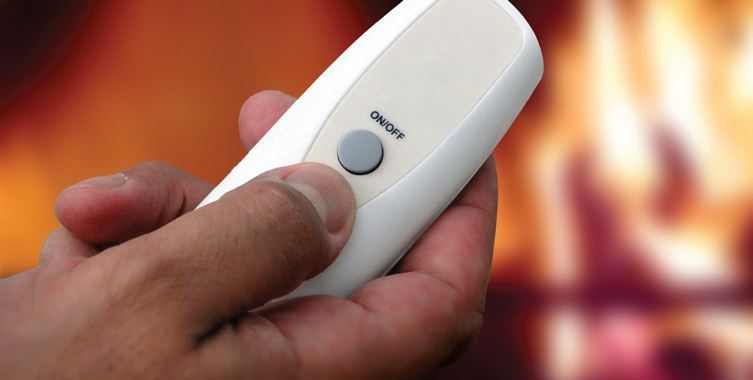 Controls
Remote control
On/off button
Dry contact for home automation applications and remote control via Smartphone or remote commands
Ignition - Power
Automatic and secured ignition through low-voltage electronic induction electrodes Feed pumps with high-tech membranes developed by the medical field
Security
Electronic sensors that automatically halt the unit in case of malfunction (CO², heat, levels, tank gauge, accelerometer, etc.)
Standards
All AFIRE devices comply with the following safety standards:
CE (Europe),
FCC (USA),
IC (Canada)
AFIRE Smart Remote Controlled Ethanol Fireplaces Collection

Speed and ease of installation for your ventless fireplace… Tips, new ideas, pictures, videos & more… Key Points by AFIRE