FAQ – Answers to Frequently-Asked Questions about
Bio Ethanol Burners & Fireplaces
FAQ Answers to your frequent questions about purchasing an AFIRE ethanol fireplace or burner
Where can I purchase an AFIRE burner or fireplace? How do I order and pay and what are the delivery times and guarantees?
What is bioethanol? Which ones are used by AFIRE fireplaces and where can I find it?
What are the differences between a manual device and an AFIRE electronic device?
– Differences in design
– Safety of operation
– Refilling the reservoir and gauge
– Clean burning and adjustable flame
– Lighting and extinguishing control
– Odors and dangers
FAQ Answers to your frequent questions about installing AFIRE
ethanol fireplaces or burners
Do I need to call upon a professional to design and install a fire area?
Frequently-asked practical and technical questions about installing an AFIRE ethanol burner or fireplace
– What electric power is required?
– What is the autonomy of a device?
– Besides the flame, does the AFIRE combustion block get hot?
– Which materials can be used around a burner? What is the safe distance and do I have to ventilate the recess?
– What materials can be used around a fireplace?
– How long does installation take?
– Is maintenance necessary?
– Besides the ethanol and electricity, do I need anything else?
– Do AFIRE inserts provide heating?
– Do you provide technical support?
We hope this page will help you answer the questions you may have about installing a ductless ethanol insert or fireplace. However, the technical and sales departments of the AFIRE company are available for any special requests or specific technical questions. You will find below a link to contact us.
Create your own design
and insert one of our built-in ethanol fireplace burner
Use one of our "ready-to-install"
remote controlled ethanol fireplace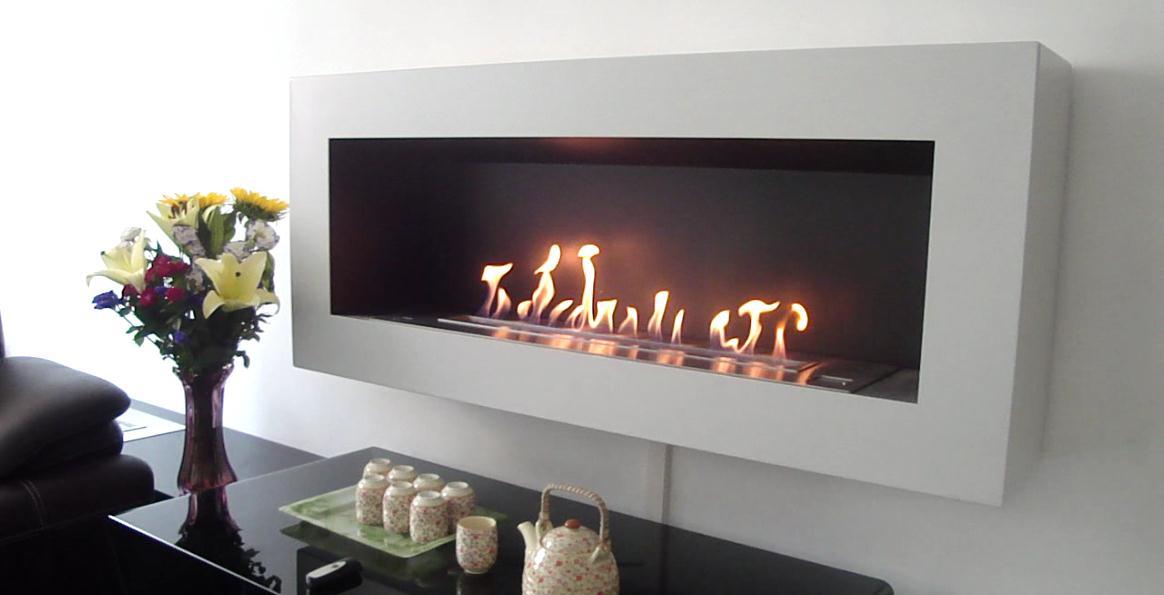 Clear and detailed offer within 24 hours