Ethanol Fireplace Insert & Burner with Remote Control – ADD Collection
Remote controlled fireplace burner insert to revive your traditional fireplace
AFIRE's ADD ethanol fireplace insert & burner with remote control collection was designed to revive traditional wood fireplaces. With a remote control and automatic safety switches, an AFIRE bio ethanol fireplace insert revives the magic of fire in urban interiors.
We often see empty beautiful fireplace mantels in modern living rooms. These fireplaces are an integral part of their decoration and cannot be removed. Unfortunately, it is no longer possible to use them with wood. AFIRE offers to equip them with an ADD ethanol fireplace burner insert in order to recreate the unique atmosphere of conviviality and wellness that are created by flames… Just press on the remote and turn on the fire!
Give Life back to Your Fireplace!
Works with Ethanol Renewable Energy
Remote Controlled Ethanol Fireplace Insert
ADD Ethanol burner for existing fireplace: Simplify your life with Green Tech products!
With their modular designs, ADD fireplace burner inserts fit all fireplace styles. No more wood chopping, no more dirt or soot. Coming from Green Tech, bioethanol, as it burns, produces a real fire with clean flames and no smoke. It is a perfectly renewable energy. An ADD AFIRE ethanol fireplace insert can be installed in just a few minutes; simply place it in your home and connect it to an electrical outlet. That's all!
Ethanol insert and traditional fireplace mantel: An extraordinary design idea!
Why not imagine an intriguingly-designed fireplace installed with an AFIRE remote controlled ethanol fireplace insert and a traditional fireplace mantel? There are beautiful fireplace mantels and facades in all styles and from all eras in marble, natural stone, metal, wood, etc. You can then install your custom design ventless fireplace with this automatic combustion block: the possibilities are endless! Give some life to your living or work spaces with an ADD remote controlled ethanol burner for fireplace! Real flames without the drawbacks of traditional wood fire.
Black Body – Stainless Steel Burner
Choice of Balls:
Black – Stainless Steel – Gold – White
Black Body – Black Burner
Choice of Balls:
Black – Stainless Steel – Gold – White
White Body – Stainless Steel Burner
Choice of Balls:
Black – Stainless Steel – Gold – White
White Body – Black Burner
Choice of Balls:
Black – Stainless Steel – Gold – White
4. Ethanol Burner for Fireplace: Technical Data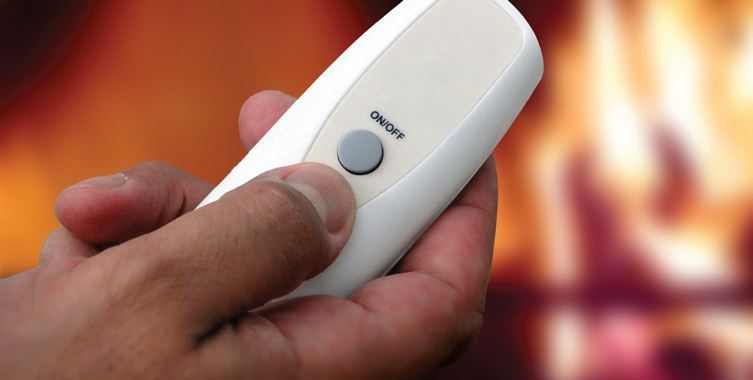 Controls
Remote control
On/off button
Dry contact for home automation applications and remote control via Smartphone or remote commands
Ignition - Power
Automatic and secured ignition through low-voltage electronic induction electrodes Feed pumps with high-tech membranes developed by the medical field
Security
Electronic sensors that automatically halt the unit in case of malfunction (CO², heat, levels, tank gauge, accelerometer, etc.)
Standards
All AFIRE devices comply with the following safety standards:
CE (Europe),
FCC (USA),
IC (Canada)
Clear and detailed offer within 24 hours