Install a Smart Fireplace!
With a Remote Controlled Ethanol Burner
An Intelligent Automatic Fireplace
Or a Water Vapor Fireplace Insert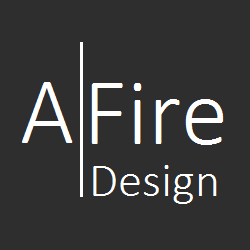 AFIRE smart fireplaces – Your decorative ventless fireplace is unique!
"A fire aims upward"
Fireplaces give the home a soul, a touch of "well-being". The fire is an invitation to dream. In front of the hearth, the spirit awakens, wanders, remembers… The fire gives us a future, a consciousness. An important fact is that nowadays the art of fire has been lost in the midst of urban life with its excessive demands…. With AFIRE you will discover the decorative smart fireplace.
In fact, installing a chimney flue is the most challenging action when carrying out interventions of this kind. This operation can at times prove impossible or in any case extremely difficult, disruptive and expensive and can often result in abandoning the installation of your hearth
AFIRE offers you the opportunity to create your smart design fireplace in a very simple manner. Modern hearths with real flames that can be installed very quickly, in the city as well as in the countryside, in a house, in an apartment or at commercial premises. An eco-friendly vent-free fireplace which is easy-to-install and easy-to-use. A device for everyday use, simply by pressing a remote control button.
The Pheonix is going to rise from the ashes
AFIRE Smart Fireplace
"The beauty of flames lies in their strange play, beyond all proportion and harmony"
Emile M. Cioran
How to install your stylish decorative fireplace without flue ?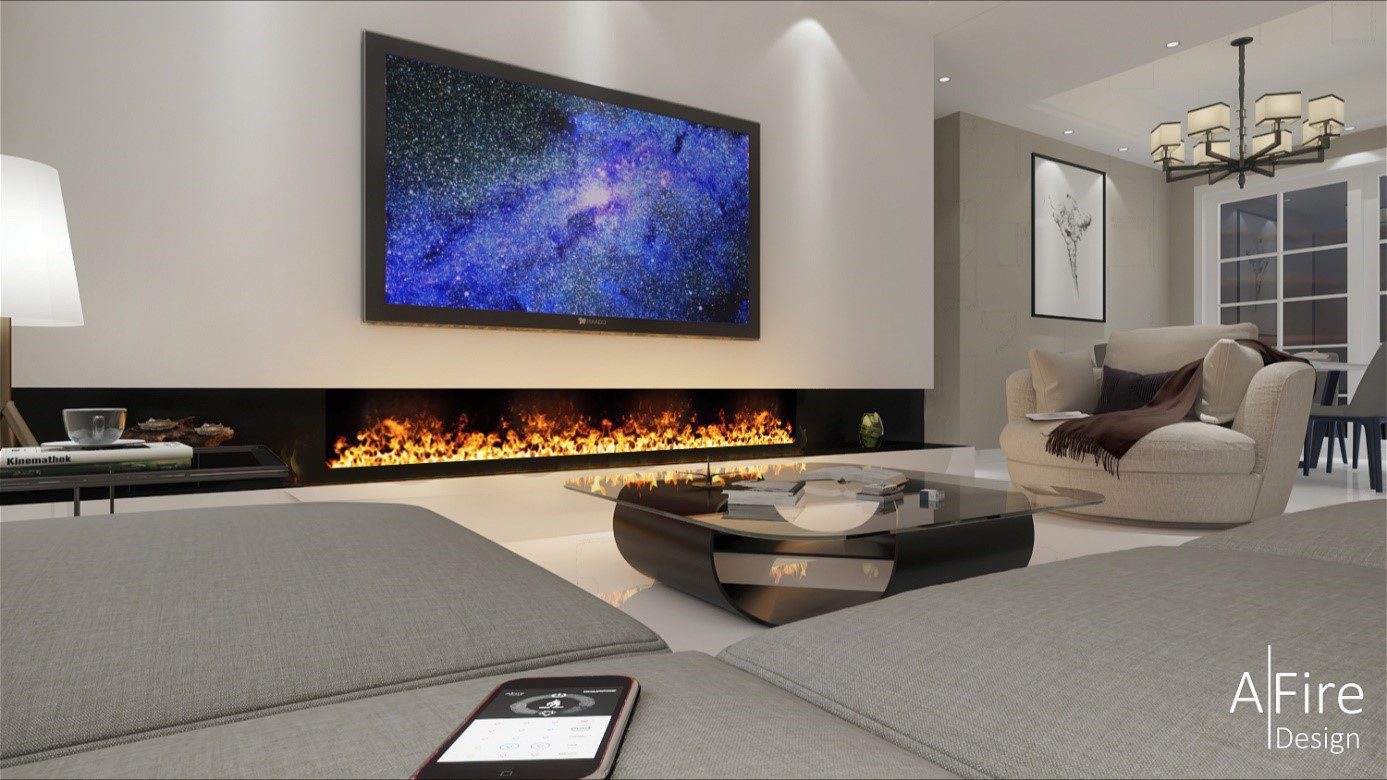 Water Vapor Fireplaces
Have you ever seen water burning? Discover the incredible benefits of a 3D water vapor fireplace with real cold flames in adjustable colors. For all locations where hot flames could pose problems, a 3D electric fireplace is the ideal solution.
Smart Ethanol Burner Inserts
To create a ventless fire space, just install an electronic and remote-controlled ethanol burner insert in a customized décor. With its wide range of bioethanol fireplace inserts, AFIRE offers you endless possibilities to reinvent YOUR world of fire.
Automatic Ethanol Fireplaces
For those who want to install a remote-controlled bio ethanol fireplace without any installation, AFIRE offers a range of electronic fireplaces with remote-controlled automatic ignition. A trendy collection. Light the fire!
AFIRE smart and decorative ventless fireplaces and inserts manufacturer
AFIRE smart decorative fireplace manufacturer creates a new discipline, where art, design and technology intersect, in order to offer you innovative fire spaces. Research, development, production, quality control, everything takes place at our premises. With over thirty years of experience, the manufacturing of intelligent fireplaces, bio ethanol burner inserts and 3D water vapor electric fireplace inserts in a marriage of craftwork and industry is dedicated to safety and design.
AFIRE smart fireplaces manufacturer
Modern hearths
AFIRE proposes a modern fireplaces range, without the need for creative professionals

AFIRE offers an exclusive collection of ethanol burners, free standing and wall fireplaces that are unmatched within their market sector. There is already a high demand for these new lines of electronic products that is growing constantly. AFIRE offers an opportunity for the right partners to play a very important part in the future success of the world's leading smart fireplace inserts manufacturer.
Design Fireplaces
Designers, architects, decorators, creators… Embrace fire!
Banned from cities, complicated or impossible to install, fire spaces were no longer an element of decoration embraced by designers, architects or professionals … But with a changing of the times and with the new arrival of embedded smart inserts, fireplaces have become a lot simpler, and professionals can again consider creating design fireplaces for their customers.
Create your vent-free hearth
Create very easily your design ventless fireplace without any constraints

Create your fire space by embedding a decorative ventless burner or insert within your furnishings in just a few minutes. The possibilities are infinite and installation is very simple. Now, you too can own YOUR eco-friendly vent free hearth according to your personal taste …
Clear and detailed offer within 24 hours
AFIRE delivers anywhere in the world within 10 days with DHL