Modulo Fire Ribbon: Modular Remote-Controlled Bio Ethanol Burner Inserts
Modulo: Smart, Simple and Safe high-tech modular fire tool for designers
Home fashion comes from designers, architects, decorators and building professionals. AFIRE has created a line of modular remote-controlled bioethanol burners just for them. These inserts require no major construction work, and especially, no installation of a chimney or evacuation vent. It is therefore possible to build a continuous ribbon of fire by assembling several of these modules to create the most varied, trendiest forms you can think of or might need. This is a true fire-tool that helps you to create personalized fireplaces in an unusual design. Luxury, refinement and extravagance: go all out!
Very large-sized ribbons of fire, lines, L-shapes, squares, rectangles, etc. Shapes and sizes are unlimited.
"Mankind dreaming at his fireplace becomes imaginative.
The fireplace gives him a future, a consciousness, a spark of heavenly blaze.
This is the first phenomenon mankind's mind has been thinking about."
Gaston Bachelard
Modulo Fire ribbon range: technical characteristics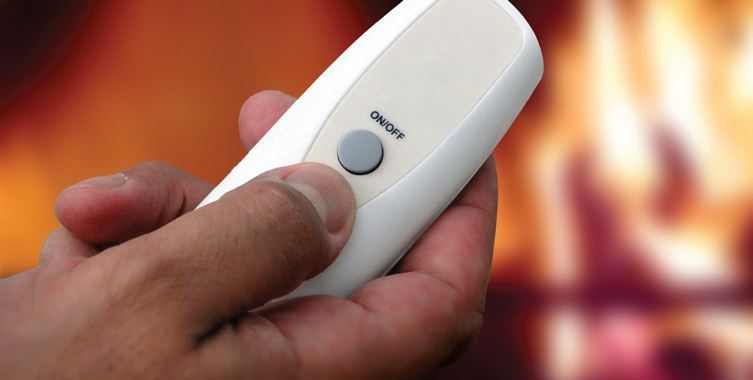 Controls
Remote control
On/off button
Dry contact for home automation applications and remote control via Smartphone or remote commands
Ignition - Power
Automatic and secured ignition through low-voltage electronic induction electrodes Feed pumps with high-tech membranes developed by the medical field
Security
Electronic sensors that automatically halt the unit in case of malfunction (CO², heat, levels, tank gauge, accelerometer, etc.)
Standards
All AFIRE devices comply with the following safety standards:
CE (Europe),
FCC (USA),
IC (Canada)
How to create an unique fire-space
Easy to design
Being totally modulable, the Modulo line let you design continuous ribbons of fire of very large size by segments of 25 cm – 9.84 in (50 cm – 19.69 in for angles).
In the decoration project you're imagining, just plan for room to insert the modules that will make up your ethanol fireplace (installation dimensions available as a PDF upon request). Inside this space, electric power is required in order to connect the Modulos.
That's it! You can invent a world of fire and design.
Easy to install
A Modulo fire-space is comprised of a Master (1) (control section), interior modules (up to 10) (2 – 3 – 4) and finishing piece (5).
Once the setting is built, you just have to insert the modules one by one inside the space. All modules are connected to the Master with a single connector and linked to the power supply by an adapter (12 V – 100-200 V; 50-60 Hz) (these connectors are provided and adapted to your country's power requirements). The finishing piece is set first (5) then the inside modules (2-3-4) (possible to insert up to 10 modules), and finally the Master (1).
Everything making fire spaces difficult to install has been removed by the designer.
Easy to use and safe
The Modulo feature centralized control. Simply pressing a button will control all the modules and therefore start or stop the line of fire. You can control the Modulo either with a remote control, with a button on the device or through distance control (smartphone, Wi-Fi, etc.) using the Master smart connector (potentioal free dry contact).
The appliance is equipped with an electronic safety system. It controls all the inserts and stops flames in the event of malfunction or if anomalies and detected by the sensors present in all modules.
Bio & High-Tech Design Fire Projects
Premium High End Fire Projects
Simple to Use and Install
Limitless Design with Modules of all Shapes & Lengths
1. Master Modulo and Finishing Module
The Master is the Modulo's command center. It centralizes the control and security of the entire system. It is equipped with 10 connectors that can link up to 10 modules. It also features an LCD control screen, a control button and a button to open the reservoir hatches on the modules. It also has an external connector for distance control, Wi-Fi, smart devices, etc. (dry-contact).
– Dimensions: 25 / 27 / 21,5 cm (9,84 / 10,63 / 8,46 in)
– Weight: 8 kg (18 Lbs)
The Finishing Module is a hollow piece that serves to balance and isolate the interior modules. Like the Master, it can be placed anywhere adjacent to the other inside modules.
– Dimensions: 25 / 27 / 5 cm (9,84 / 10,63 / 2 in)
– Weight: 4 kg (9 Lbs)
2. Modulo Ethanol Insert M150: 150 cm (59,05 in) Inside Module
Inside Module M150 technical characteristics
– Dimensions: 150 / 27 / 21,5 cm (59,05 / 10,63 / 8,46 in)
– Output: 11 160 W (38 000 BTU/h)
– Tank capacity: 16 L (4,2 Gal)
– Autonomy: 8 – 10 hours
– Consumption: 1,8 l/hour (0,47 Gal/h)
– Weight: 35 kg (77,2 Lbs)
3. Modulo Ethanol Insert M100: 100 cm (39,37 in) Inside Module
Inside Module M100 technical characteristics
– Dimensions: 100 / 27 / 21,5 cm (39,37 / 10,63 / 8,46 in)
– Output: 7 500 W (25 000 BTU/h)
– Tank capacity: 10 L (2,6 Gal)
– Autonomy: 8 – 10 hours
– Consumption: 1,2 l/hour (0,31 Gal/h)
– Weight: 23 kg (50,7 Lbs)
4. Modulo Ethanol Insert M75: 75 cm (29,53 in) Inside Module
Inside Module M75 technical characteristics
– Dimensions: 75 / 27 / 21,5 cm (29,53 / 10,63 / 8,46 in)
– Output: 5 600 W (19 000 BTU/h)
– Tank capacity: 7 L (1,8 Gal)
– Autonomy: 8 – 10 hours
– Consumption: 0,9 l/hour (0,23 Gal/h)
– Weight: 17,5 kg (38,6 Lbs)
5. Angled Inside Modulo MA50 Module
Angled inside Module MA50 technical characteristics
– Dimensions: 50-50 / 27 / 21,5 cm (19,68-19,68 / 10,63 / 8,46 in)
– Output: 5 300 W (18 000 BTU/h)
– Tank capacity: 8 L (2,1 Gal)
– Autonomy: 8 – 10 heures
– Consumption: 0,85 litre/heure (0,22 Gal/h)
– Weight: 22 kg (48,5 Lbs)
6. Modulo: Example of Installations
Clear and detailed offer within 24 hours
AFIRE delivers anywhere in the world within 10 days with DHL