Designer Fireplaces, Why Choose AFIRE Bio Ethanol Fireplace?
AFIRE offers innovative, simple to use and secure solutions to create YOUR modern fire space, without any constraints. These characteristics are the framework of the AFIRE electronic remote ignition design bio ethanol burner inserts and designer fireplaces. In an increasingly urbanized world, personalized design, essential safety, and ease of use are essential elements of a modern fireplace with real flames. Install your bio- fireplace that works with bioethanol, a clean renewable energy. A fireplace that can be used every day, safely, simply by pressing a control button.
« Man is the only animal to make fire, which gave him the empire of the world. »
Rivarol
High quality design and innovation to personalize your fireplace
AFIRE imagines a new use for fire that takes into account of current lifestyles and the environment in which we operate. The facts are simple: using a traditional fireplace is increasingly difficult and burdensome in modern homes. AFIRE rethinks fire by concentrating on the user and his/her environment.
Coming from a modern approach (design thinking) that not only takes into account environmental constraints through eco-responsible commitments, but also the absolute need for user safety, AFIRE created ranges of modular electronic ethanol burners. These bio-inserts are innovative and meet a twofold need: that of users looking for an easy to install and use personalized fireplace, and that of the absolute need for safety inherent in any use of fire.
Designer fireplaces: high-tech controls for a simple, quick, and safe use
Starting, controlling, and stopping the flames in complete safety is essential. Automatic ignition through low voltage electrodes is certainly one of the most important features of AFIRE ethanol fireplaces. It is no longer necessary to get close to the fire to control the flames, allowing users to avoid accidents. Manual devices that are without this feature are dangerous and cause accidents when the flames are turned on.
On/Off button on the top burner plate
A start/stop button allows for easy control of the system. All that is needed is a long press (a few seconds, for security reasons) on this button to control the device.
Remote control for all device
Infrared remote controls are a convenient and modern element of device control. They make distance control both simple and comfortable.
Control via dry contact and automated management
All devices of the AFIRE range can be controlled remotely. All commands can be issued via the dry contact located on the side of the device, whether through a simple remote control button, or a home automation system. It should be noted that the ignition of the combustion unit must be made in the presence of the user, for safety reasons.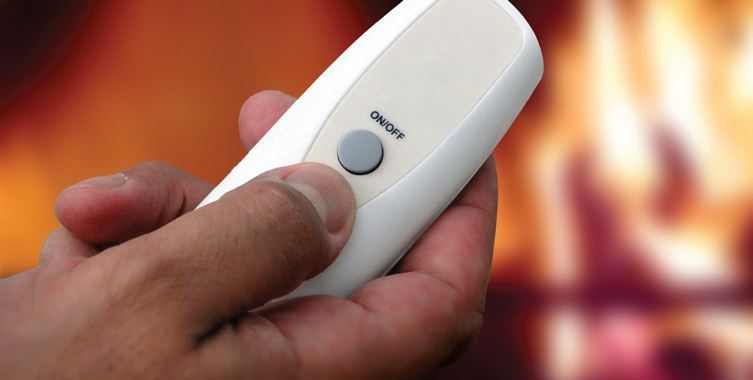 Controls
Remote control
On/off button
Dry contact for home automation applications and remote control via Smartphone or remote commands
Ignition - Power
Automatic and secured ignition through low-voltage electronic induction electrodes Feed pumps with high-tech membranes developed by the medical field
Security
Electronic sensors that automatically halt the unit in case of malfunction (CO², heat, levels, tank gauge, accelerometer, etc.)
Standards
All AFIRE devices comply with the following safety standards:
CE (Europe),
FCC (USA),
IC (Canada)
Ethanol burner safety: the indispensable automatic electronic management
Passive insert security systems
In addition to the automatic ignition of bio ethanol fireplaces, one of the most critical safety elements is the control of access to refueling. An automatic locking system for the fuel filler flap prohibits filling if the burner is not, or while the device is running.
In addition, the combustion block and the fuel tank are separated. An electronically operated pump allows for the automatic supply of the block. This element is essential for safety, as the combustion block is isolated from the fuel tank, and only contains a few centiliters of bioethanol.
– The insert therefore remains cold, even during combustion. There is no warping of metal parts.
– It can be embedded in any material (Warning: materials used above and on the side of the fireplace must be non-flammable, the flames are quite real…)
– There is absolutely no smell, unlike manual burner tanks which heat several liters of ethanol.
– The combustion is perfectly clean, because the few centiliters of alcohol that burn are always perfectly oxygenated, in contrast to manual ethanol boxes, in which combustion becomes dangerous when the level falls in the burner. Indeed, it becomes increasingly difficult for the oxygen to reach the fuel.
Active electronic sensors that stop combustion in case of malfunction
– CO² detector
– Combustion block heat detector
– Safety bin heat detector
– Burner levels detector
– Fuel tank high and low levels detectors, with visual and audible alarms on the LCD screen
– Accelerometer (seismic and tilt detector)
Designer fireplaces which fits perfectly within a stylish interior
In home fashion, fire offers new light to creations by interior decorators. It is incredibly lively, and brings magical and warm feelings. A fire space is a space of emotions and of well-being. "Fire can destroy. Mastered, it illuminates." With AFIRE, light your dreams with a peaceful and urbanized fire, in complete peace of mind.
Create your own design
and insert one of our built-in models
Use one of our "ready-to-install"
electronic models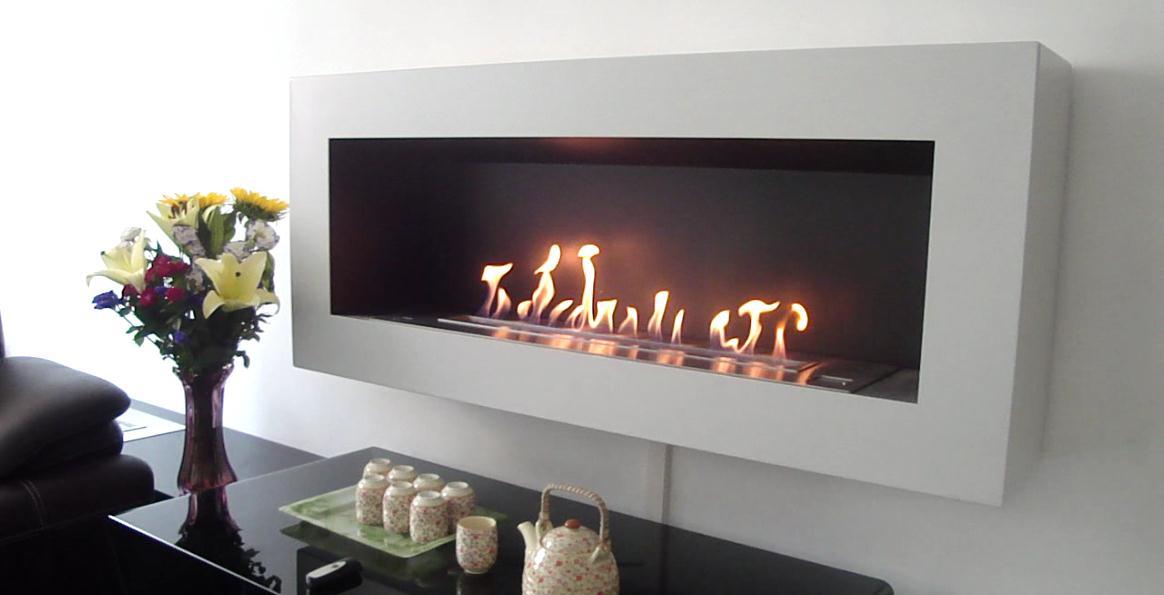 Clear and detailed offer within 24 hours