AFIRE Smart Fireplace Blog - Design Ideas
Ethanol burner insert Blog - Bio ethanol fireplace Blog - Water Vapor Fireplace Blog - 3D Electric Fireplace Blog
Tips, tricks, photos, videos & design ideas to install a ventless ethanol fireplace, a bio ethanol burner insert, or a 3D water vapor electric fireplace insert
An ethanol burner insert for renovation or interior design will allow you to install a custom...
read more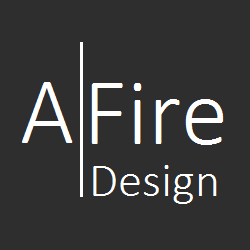 AFIRE Smart Fireplace Blog
Ethanol fireplace & burner, 3D water vapor fireplace & insert
AFIRE fireplace blog: full of advice, tips, photos and vidéos to install a ventless fireplace. Decoration ideas to install a wall mounted fireplace, a coffee table fireplace, a bio ethanol burner insert embedded into the floor or in a piece of furniture, a double sided free standing fireplace, a corner fireplace, a luxury fireplace TV set, a water vapor fireplace insert, a 3D electric fireplace…
AFIRE four main themes: ethanol fireplace blog, bio ethanol burner blog, water vapor fireplace blog, 3D electric fireplace blog
Smart fireplace Blog AFIRE, light-up your dreams with a modern and design fireplace. Emile M Cioran said: "the beauty of flames lies in their strange play, beyond all proportion and harmony". Rethink the fire!
AFIRE smart fireplace blog: all options to install your modern and design ventless fireplace

Create your personalized decor and insert one of our models: Smart Remote Controlled Ethanol Burner Insert
Use one of our ventless "ready to install" fireplace model: Smart Remote Controlled Ethanol Fireplace or Hearth
Design your own decor and install one of our cold flames embeddable insert: 3D Water Vapor Electric Fireplace Insert